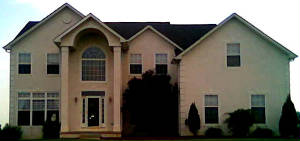 3/01/11/2006.06.00
I took this information from DelawareOnLine and other websites on the Internet at these URLs:
-- Tom Nicastro sometimes drives to Newport, Ocean City, Md., or farther to take his son Dalton, 10, to skateboard parks.
That is why father and son were happy to hear Tuesday that
Middletown
soon will get Gyro's Skate Park, an indoor skate park,
the
first
such
facility
in
the
state
of
Delaware
.
"I think it's going to be better than this," Dalton said as he skated alone at the small outdoor skate park at
Middletown
's Silver Lake Park. "There aren't a lot of ramps here."
Town Council on Monday approved My Nephew, Jason Grygo's plans to open Gyro's SkatePark in an 11,300-square-foot building in the
Middletown
-Levels Business Park on Patriot Drive. Grygo hopes to open in June.
The park's design includes half-pipes, wall rides, grind rails, quarter pipes, wedges and spine ramps. The park will welcome in-line skaters, skateboarders, BMX bikers, mountain bikers and those with scooters.
"It's a perfect location," My sister Ellen's oldest son, Jason Grygo said of
Middletown
, where he also lives. "It's vastly growing." The park "is going to meet a lot of kids' needs," he said.
Drake Penland, an employee at Ollywood Skateboard Shop in
Middletown
, expects the park to do well. "We need a place for people to skate," Penland said.
Rates for using the new park still are being set, but Grygo expects them to range between $10 and $15 for a three- to five-hour session. He may offer memberships, but probably not right away.
The park will include a room for parties and a small pro shop. Grygo, a BMX biker for 20 years, took a severance buyout from MBNA in March with the dream of opening the indoor skatepark.
Grygo's approval came after a failed attempt to open a park in another
Middletown
industrial center. Town leaders denied his request to open in a 6,800-square-foot building in the Bunker Hill Centre II because of parking and traffic concerns.
The park would not have been the only tenant in that building, leading town officials to worry about tractor-trailer traffic and the number of parking spaces.
"We found a better building," Grygo said of the new site. "It meets the city's needs and it meets our need."
in the middle
Dudes, you're gettin' a skate park!
Indoor ramps, pipes and grind boxes will offer alternative to blacktop parking lots
01/18/2006
One of the first things Middletown Town Council did in its posh new chambers on Jan. 9 was give My nephew, Jason Grygo the go-ahead to open an indoor skate park called Gyro's on the western reaches of town.
That means skateboarders will soon spend more time doing kick-flips and less time being chased away from the blacktop parking lots where they and their friends are frequent habitués.
Skateboarding "helps me connect with people," said one skateborder. "I'm not very approachable, I guess."
The approval of council was a long time coming for my sister's oldest son Jason Grygo, 34, an avid BMX rider and former member of Newark's Wooden Wheels Trick Team. He was denied a conditional-use permit in August when another location was deemed inappropriate for the skate park.
The new location, a single building in Middletown-Levels Business Park, off U.S. 301, will feature 8,000 square feet of structure for BMX and skateboard riders.
Jason Grygo also known as "Gyro" expects to be open for business by June. Meanwhile, he and park designers are working to give customers maximum bang for their buck.
In addition to ramps, pipes, grind boxes and wedges, there will be a pro shop, sound system and a party room.
Grygo, or "Gyro" as he likes to be called, spent years visiting BMX parks and skate parks around the country, with the dream of one day opening his own.
"If there's one thing I learned from talking to owners, it's to make it a place that Mom likes, then the kids will come," he said.
After the vote, council member Catherine Kelly noted that she saw four young skateboarders in the Town Hall parking lot just hours earlier.
"I told them, 'I think you're getting a skate park!' " she said.
"It will be a good fit. They're concerned there's not a lot of activities for children in the area," said Grygo, who took a severance package from MBNA in March.
"It would give me something to do," said a skateboarder. "There's not much here really for people my age."
That's right, but not for long.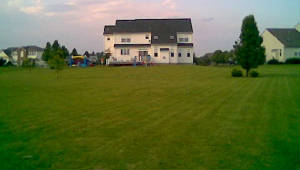 Jason Grygo., Home., The Rack; Page 2., My toys are for sale., Contact Information., Two Steinberger Guitars., John B. Hartman Electric, L.L.C.., Some of my favorite links.., HP stuff for sale.., Hardwood Floors., Affordable Rooter., FreeCell Cheats!., Reserved Master Carpenters., WebMaster Tools., My Auto Concierge., Pete Renzetti., Jim Beaver., Master Fiddler., Hold The Phone!., The Future....., 4W5., 4W5 Pix., 4W5 Cafe., A Sign To You., WPVI TV 6., MIDI Converter., Buffalo Chip., Lawyer Stuff.,Gene Zambino.,Bill Britt & Billy Britt.,T-R-O-U-B-L-E.,The Sign Guy.,Red Hot And Bluegrass.....,Some Papers....,.Been There, Done That.....,HP 41 CX.....,My Toys.,Vacation Photo Album.,Family Photo Album.,Favorite Links.,Jason Grygo.,
These are some of the major search engines that I use: NoNags.Com (Alexa, AllTheWeb, AltaVista, Galaxy, Google, HotSHEET, Lycos, Info.Com, Mamma, MetaCrawler, Netscape, AOL, DogPile, Ask Jeeves, HotBot, iXquick, Teoma, Search.com, WebCrawler, WindSeek, MSN, YaHoo! & etc. et al...gMail)
A special thanks to Lycos® which is a registered trademark of Carnegie Mellon University, for hosting my website, and allowing me to have the privilege to use this server, and it's resources...
Sunday, July 31, 2005 14:27 E.D.S.T.
Jim Beaver, 203 Smyrna Avenue, Gwinhurst, Brandywine Hundred, New Castle County, Wilmington, Delaware, 19809-1236,
Steinberger, guitars, Gibson Guitars, Hewlett Packard calculators and much more for sale.
Phone: 302 798 0195.
...
http://johnbhartmanelectricllc.com/WebMaster/jim19809.swf
HTTP://3SteinbergerGuitars.Tripod.Com
http://JimBeaverWebMaster.tripod.com/BoothsCornerFarmersMarket/
http://jim19809.tripod.com/jim19809.swf
1964 Philadelphia Phillies Right Handed All Star Pitcher Number 28, Art Mahaffey
http://homepage.mac.com/jamesbeaver/Menu1.html
Http://WebMasterJimBeaver.Tripod.Com