On Saturday morning, December 11, 2004 I added this page to this site...

My computer is acting like it's infected with a virus, and It may forget all of it's bookmarks so I decided to place some of the more highly regarded bookmarks right here....
Home, The Rack; Page 2, My toys are for sale., Contact Information, Two Steinberger Guitars, John B. Hartman Electric, L.L.C., Some of my favorite links., HP stuff for sale., Hardwood Floors, Affordable Rooter, FreeCell Cheats!, Reserved Master Carpenters, WebMaster Tools, My Auto Concierge, Pete Renzetti, Jim Beaver, Master Fiddler, Hold The Phone!, The Future...., 4W5, 4W5 Pix, 4W5 Cafe, A Sign To You, WPVI TV 6., MIDI Converter., Buffalo Chip., Lawyer Stuff.,Gene Zambino.,Bill Britt & Billy Britt.,T-R-O-U-B-L-E.,The Sign Guy.,Red Hot And Bluegrass.....,Some Papers....,.Been There, Done That.....,HP 41 CX.....,My Toys.,Vacation Photo Album.,Family Photo Album.,Favorite Links.,
These are some of the major search engines that I use: NoNags.Com (Alexa, AllTheWeb, AltaVista, Galaxy, Google, HotSHEET, Lycos, Info.Com, Mamma, MetaCrawler, Netscape, AOL, DogPile, Ask Jeeves, HotBot, iXquick, Teoma, Search.com, WebCrawler, WindSeek, MSN, YaHoo! & etc. et al...gMail)
All these lil' stars are links to John B. Hartman's animation art at Http://JohnBHartmanElectricLLC.Com.
| | | | | |
| --- | --- | --- | --- | --- |
| Shocking! | Phyre Phone | Red Drop In. | Jump For Joy! | WebMaster Art |
| | | | | |
| --- | --- | --- | --- | --- |
| Twinkle Star Banner | WebMaster's Ripples | JimBob's 1st Animation | John B. Hartman Electric 1 | What's Hartman Electric doing |
Click this Link for more regarding 4W5 Cafe events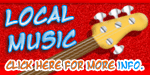 Scheduled for every Tuesday, and Thursday at 4W5 Cafe....
Http://HomePage.Mac.Com/JamesBeaver/Menu1.html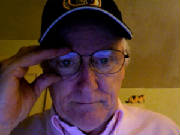 This banner is a link to my friend Gene Zambino.

Gene Zambino is a painter from Delaware County, Pennsylvania....



On Tuesday, June 20, 2006 I started editing, repairing, and up-grading this for the first time in ten years! http://www.webspawner.com/users/JimBeaver/index.html
I may have to reformat my hard drive and this page is dedicated to helping me remember important things that I take for granted
....
A special thanks to Lycos® which is a registered trademark of Carnegie Mellon University, for hosting my website, and allowing me to have the privilege to use this server, and it's resources...
Sunday, July 31, 2005 14:27 E.D.S.T.
Jim Beaver, 203 Smyrna Avenue, Gwinhurst, Brandywine Hundred, New Castle County, Wilmington, Delaware, 19809-1236,
Steinberger, guitars, Gibson Guitars, Hewlett Packard calculators and much more for sale.
Phone: 302 798 0195.
...
http://johnbhartmanelectricllc.com/WebMaster/jim19809.swf
HTTP://3SteinbergerGuitars.Tripod.Com
http://JimBeaverWebMaster.tripod.com/BoothsCornerFarmersMarket/
http://jim19809.tripod.com/jim19809.swf
1964 Philadelphia Phillies Right Handed All Star Pitcher Number 28, Art Mahaffey
http://homepage.mac.com/jamesbeaver/Menu1.html
Http://WebMasterJimBeaver.Tripod.Com